Browsing the Trafalgar & Boone category...
The second novel in the Trafalgar & Boone series is now available in ebook and hardcover! In honor of all the love the first one has gotten (Kirkus starred review, one of their best indie books of 2015, plus all the love from readers) I'm giving away a copy of the second one! All you have to do is respond to this post on my Facebook with your favorite novel of mine and you're entered! (also, if you want to like the page, that's fine too ;D).
Happy reading!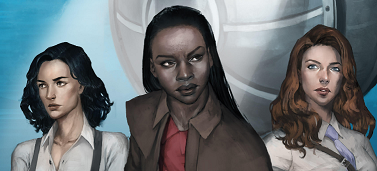 Coming September 1! Trafalgar & Boone in the Drowned Necropolis, the sequel to the novel Kirkus Reviews named one of the best Indie books of 2015!
Last year, readers met Lady Dorothy Boone and her rival Miss Trafalgar, two rival explorers forced to join forces against an enemy who wished them both dead. The bond forged during that adventure remained strong enough that the two women decided to join forces. Now, a year later, their partnership has grown beyond its shaky first steps and has begun showing signs of a union that may be the only thing that stands between the world as they know it and whatever horrors the future may hold.
Return to the world of Trafalgar & Boone, a London recovering from a Great War fought with magic and only now beginning to see the consequences of what has been set loose. The cracks of the world are beginning to show. The ancient evils long thought extinct are gaining strength. Trafalgar and Dorothy, along with Dorothy's majordomo and lover Beatrice Sek and a host of other allies, must put aside their bickering and petty differences to discover where the threats are coming from, how they were stopped, and how to prevent the end of civilization.
PRAISE FOR TRAFALGAR & BOONE
"An imaginatively wrought, steampunk-influenced feminist adventure." – Kirkus Reviews (starred review)
"This was everything I wanted from The League of Extraordinary Gentlemen, only with lesbians. Wildly inventive, delightfully romantic, and sneakily thought-provoking, Geonn Cannon's Trafalgar & Boone takes readers on a whirlwind adventure that never fails to satisfy. Steampunk fantasy of the highest quality!" – Melissa Scott, author of the Astreiant series
"What a wonderful, fun read. Lady Boone is the lesbian Indiana Jones!" – Myra Swintz
"Part science, part historical fiction, part fantasy, part mystery, this tale is filled with adventure and bravery. I don't want to leave these characters just yet. I want to know more about them, their lives, and their adventures in the future. And I cannot wait for the next installment in this series." – Mehek Naresh, The Rainbow Hub
"Romantic scenes are classy and erotic without descending into excessive detail. It is nice to see characters who are more diverse than the traditional white, male, heterosexual, wealthy Englishman, who was formerly a mainstay of these genre of novels." – Jo Frankel
"I would recommend this to any who enjoys steampunk or just a good plot mystery!" – Rhayne, Inked Rainbow Reads

Hardcover
We're in the final few hours for the Storybundle that includes Trafalgar & Boone and Stag & Hound, plus nine other fantastic novels! In case you missed my last post, you pay $5 for five novels. But if you pay a little bit more, you get ELEVEN novels. Just barely a dollar each. Not too shabby! The Storybundle has been going so well that Heather Rose Jones has decided to give five lucky bundle purchases an extra reward for their support (you can read all about her giveaway over on her blog and comment to win!). I've decided I want to follow her lead and do the same thing.
We're very close to a really cool milestone. If we manage to cross that line, I'll put up a post like Heather's. The first five people who comment saying they bought the Storybundle (we're going by the honor system here) will get a copy of Trafalgar & Boone in the Drowned Necropolis, the sequel to the Trafalgar & Boone novel in the bundle. You won't even be able to buy it until September 1, but since you were so super-cool enough to support authors and some fantastic charities, I want to reward you a little bit.
If you've already bought the bundle, thank you! I hope you enjoy the stories! If you haven't hopefully this is just the incentive you needed to dive in!
This is a story I've told before, but it's a good one. And this will hopefully help people who are coming to my blog because of the Storybundle. To which I say…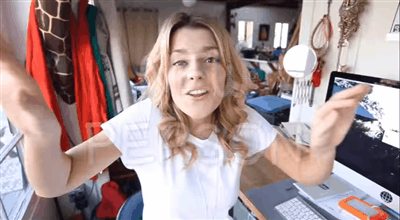 One morning, I woke up with a segment of a dream still rattling around in my head. All I had was a single "scene": Two women, one black and one white, covered in mud, blood, dirt, and grime. One was wearing a heavy leather duster. The other was a redhead. They were joined by a man who was looking much more composed than either of the ladies. The three of them stepped into an elevator. As the doors closed, the women looked at each other and started to laugh. The man rolled his eyes, exasperated. Beyond that, I only knew that their names were Trafalgar & Boone.
It was such a strong image that I went to Twitter and sort of off-handedly described it. Three different followers pushed me to do more with the idea, prompting me into making it a steampunk lesbian Indiana Jones analog. Who wouldn't want to write something like that?! I had other projects on the table at the time so I set it aside, but I kept coming back to it. Eventually I had to start writing, and the world of Trafalgar & Boone unfolded around me. It was a world just emerging from a Great War, which had been fought with magic. It was a London with airships ferrying passengers across the Thames. And it was a world on the brink of something horrible wrought by the overuse and unpracticed use of magic during the war. Strange and powerful things are afoot in the world, and only by two former enemies joining forces can anyone hope to survive.
Since being published, Trafalgar & Boone have been the recipient of several honors from Kirkus Reviews. It was given a rare starred review, named one of their best Indie books of the month, and one of the best indie books of 2015. The covers, by Rita Fei, are so spectacular that I don't know how I lucked into getting her to do them. I'm trying not to create plots simply to see what she can do for them.
Melissa Scott has been a champion for Trafalgar and Dorothy Boone from the moment they were conceived, and I'm honored she chose to include them in this Storybundle. They're taking a position among such giants as Jo Graham, Martha Wells, Heather Rose Jones, and Judith Tarr. For less than the price of any individual books, you get FIVE great novels. And if you decide to pay a little extra, you more than double your haul.
With your purchase, you're not just supporting creators, you can help charity at the same time. You can donate a portion of your payment to Mighty Writers and Girls Write Now. So go! Pretend you're being selfish in grabbing some great reads and help support young writers at the same time! The Storybundle is only going to be available for a limited time, so get yours now!
FANTASY STORYBUNDLE
A few weeks ago, CBS aired the final episode of Person of Interest. It was an early but not unexpected ending, which gave the show time to wrap up their storylines. The result was a series that lasted five seasons and just over 100 episodes. It was a show that told a story with a distinct beginning, middle, and ending, a show that had elements of its endgame hidden in some of the earliest episodes. The characters were given appropriate (if tragic, in some cases) final chapters. And when the last scene faded to black, we were left with a show that had told its story and was closing the book.
There are people passing around petitions for a sixth season on Netflix. I'm not signing any of them, even though I count Person of Interest as maybe my favorite show of all time. I don't want more. I don't want forced plotlines and watered down versions of the greatness that came before. Too often, shows overstay their welcome just so they can say it's still on. I loved The Good Wife, but my love for it waned hard and fast to the point where I haven't even started the final season. Stargate SG-1 reigns supreme as my favorite show, but even I admit the last few seasons weren't its best (although I'll be forever grateful we got to know Vala). I'm not happy that there will never be any new Person of Interest, but I'm very glad that we got what we did and that it never went downhill in terms of quality.
That's the importance of ending. I've written a few series in my time, and the first two had very distinct endings. The Claire Lance series was created with a fifth book in mind because I knew it wouldn't make any sense to have her running endlessly. There had to be an end to her road. As much as I loved her and I loved writing for her, I had to give her peace eventually. The same thing happened with Riley Parra. I didn't know exactly how long she would go on (it ended up being five books as well). I could have written her until the end of time and been very happy to do so. But I knew that eventually she deserved to rest. She deserved a happy ending. Her supporting cast deserved their endings as well.
I'm currently writing two series that I've planned to be ongoing: Underdogs and Trafalgar & Boone. The former is on book 5, with no ending in sight. I've crafted that series to have built-in finales every few books. The third book ended one story, and book 5 begins a new arc, with standalones sprinkled throughout. Ariadne and Dale will continue to grow and evolve. The stories will begin and end so new readers can slip in whenever and wherever they want. But eventually I will either end or slow down the series to give Ari and Dale a final ending so they can have some peace, too. Trafalgar & Boone is a bit trickier. I'm not sure how many books will be in that series when all is said and done, but I'm definitely planning for more than five. Seven seems like a nice number, but we'll see what transpires with the plot.
These days, everyone seems obsessed with continuations. The story must go on, the show must be renewed, the movie must have sequels and spawn a franchise. All good things come to an end, all stories need to eventually stop. The book needs to be closed so a new one can be opened. As much as I loved writing Riley and Claire (who may return in a series epilogue novel… stay tuned) and Ari and Trafalgar & Boone, I know eventually I'll write them all for the last time. And while that's sad, I'm excited about the possibilities. It changes how I'll write them because I know there won't be a chance to get it right later.
And then there's the old adage: "Don't cry because it's over, smile because it happened." And once the story is done, you have the full story in front of you, and you can go back to the beginning to relive the story you loved knowing how it will all come together in the end. If the series keeps going in perpetuity, soon you have thirteen novels full of references to past stories that you half remember and would be incomprehensible to new readers. At that point it's virtually impossible to give the series a graceful ending, so instead it just fades away. No one wants a story they once loved to fade into a pale shadow of its former self.
"The End" only means the story has stopped being told. It will always be there, waiting for you when you're ready to revisit it.
Praise for The Virtuous Feats of the Indomitable Miss Trafalgar & the Erudite Lady Boone:
"An imaginatively wrought, steampunk-influenced feminist adventure." – Kirkus Reviews (starred review)
"Part science, part historical fiction, part fantasy, part mystery, this tale is filled with adventure and bravery." – Mehek Naresh, The Rainbow Hub
"Cannon once again delivered a wonderful, action packed story that had me flipping pages hours after I should have put it down and gotten some sleep." – Rhayne, Inked Rainbow Reads
(Hardcover forthcoming!)
And now, a sneak peek at The Virtuous Fears of the Indomitable Miss Trafalgar and the Erudite Lady Boone, available September 1 in ebook and hardcover!
This is big!
My next novel coming out is Sojourn, a short scifi horror piece. After that, I'm releasing my next big project: The Virtuous Feats of the Indomitable Miss Trafalgar and the Erudite Lady Boone (just call it "Trafalgar & Boone" for ease <g>). This is the first book of an ongoing series about two explorers in a magical, steampunk-inthused version of 1920s London. I'm very excited for people to read this story and meet these characters, but that excitement just shot through the roof because of the advance review it just picked up.
Kirkus Reviews is well-known in the industry for its harsh but fair reviews. The hope is that you'll be able to pluck something quotable from their review and put it on the book jacket so people can see their name. So Trafalgar & Boone made the trip to Kirkus and came back with the rarest of rarities. Not only is the review glowing and full of praise, it got a star. I've read that only 2% of books get a star every year, and my book is one of them! This is highly elite company, and that star means a lot to booksellers. It means the book is worth displaying and treating special. It means more people seeing the book and hopefully picking up a copy.
The best part – to me – is that the book was reviewed as a standard novel. Not niche, not "lesbian fiction," but as a mainstream novel that happens to feature gay characters. That elevates it to a higher level, I think. I love the LGBT genre, and I'm proud of the place I've been given in that world, and I feel like this recognition is holding the door open just a little to show the rest of the world that this isn't a ghetto or an inferior market. This is a genre that can stand with the big dogs.
I just can't get over this review!
"…Cannon (Cinder and the Smoke, 2015, etc.) populates his story with a bright, complex array of characters, mostly women and many LGBT and/or of color. It's refreshing to see such classically underrepresented groups overcome adversity and save the day in smart, sexy style. While graphic scenes of sex and violence make this one for more mature readers, one won't find many better examples for young girls of the importance of being true to oneself than Trafalgar and Boone.
An imaginatively wrought, steampunk-influenced feminist adventure." – Kirkus Reviews (starred review)
IT'S HERE. The Trafalgar & Boone cover with art by the awesomely talented Rita Fei and text by the always fantastic Heidi DeCausemaker is finally ready to be unveiled!
A new steampunk hardcover from Geonn Cannon coming September 2015!
The first book in an all-new series!
In 1899, a secret society tried to use a young woman to bring an ancient evil into the world. Twenty years later they will return to finish the job.
After the Great War, London is settling once more into the gentle routine of peacetime. The airships that once protected England's coast now ferry people back and forth across the Thames, the magically-inclined are free to return to their normal work, and those who seek treasures left behind by ancient civilizations are again free to explore. Dorothy Boone shunned a life of luxury to follow in her grandmother's footsteps by uncovering the mysteries of "the worlds that came before ours." When a package explodes upon delivery to Lady Boone's townhouse, she is drawn into an unlikely alliance with her nemesis, Trafalgar of Abyssinia, to find the culprit.
They soon find themselves unraveling a plot that has left many of their allies dead and the rest in fear for their lives. A group of treasure hunters with a fiendish plot to take over England has begun eliminating its competition in order to fund an expedition to retrieve the last item they need for a summoning that will bring an ancient evil into our world. With no one else to trust, Trafalgar and Boone must put aside their differences and forge a partnership to stop their mutual enemy. If they fail, a world that still bears the scars of the Great War will be once again thrown into turmoil.
Welcome to the world of Trafalgar and Boone, a world where airships battled in a Great War that was fought by soldiers who utilized magic and summoned monsters to do their bidding, a world that they must defend by working together to stop an evil far greater than either of them could ever have imagined.