Cover Reveal! "Appetizers"
Today is not only book-release day (Breaking Anchor, now available in paperback and ebook editions!) but it's a cover reveal day!
For the past two or so years, I've been posting one story per month to Patreon. I love all my patrons and I've loved sharing these stories with them, but some of the stories I feel should have a larger audience. So for the folks who don't want to deal with a monthly subscription, I'm releasing some of my favorites in a collection called Appetizers. And here's the cover!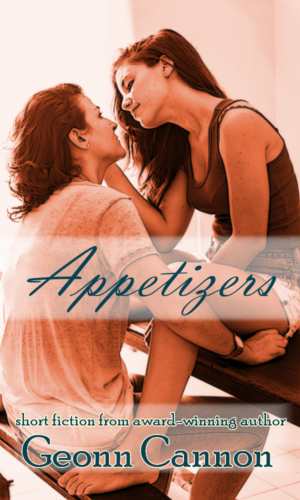 Patreon subscribers will of course get a copy of the ebook for free. They've already paid for the stories once, no need to pay again. 😀 And these aren't all the stories I've posted there, just some of my favorites. It includes a story that serves as a sort-of prequel to Breaking Anchor, showing an episode of Sofia Kennedy's life long before she crossed paths with Marion Vogt.
We don't have a release date yet, but rest assured as soon as it's scheduled I'll let everyone know!